Great Salt Lake Truck Show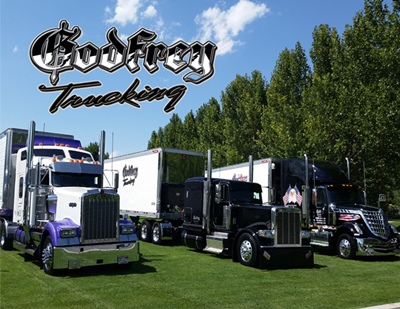 Come see Godfrey Trucking at the Great Salt Lake Truck Show! August 18th and 19th at Thanksgiving Point Click here for more information
Godfrey Trucking's Drivers of the Year!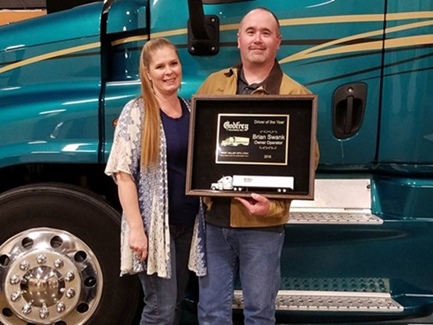 Every year we have our Safety Awards Banquet to celebrate those drivers that have had an accident free year. At the conclusion of the event we announce the winners of the Owner Operator of the year and the Company driver of the year. Both of these men are hard working and make safety a top […]
Godfrey Trucking has the greatest drivers!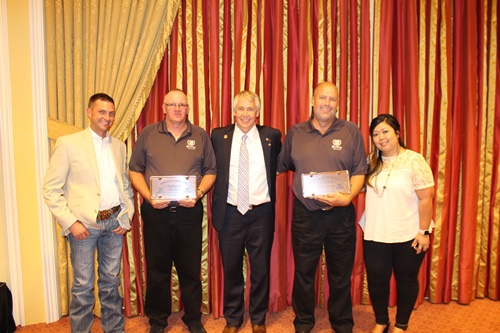 We would like to congratulate Dallas Mullins and Duane Lundskog. Both were honored at the UTA banquet as drivers of the month by the Utah Trucking Associations Safety Management Council. Dallas has been with Godfrey for 13 years. He can do it all from heavy haul, flatbed, doubles and dry van. He is always willing […]
Help us see you, for everyone's safety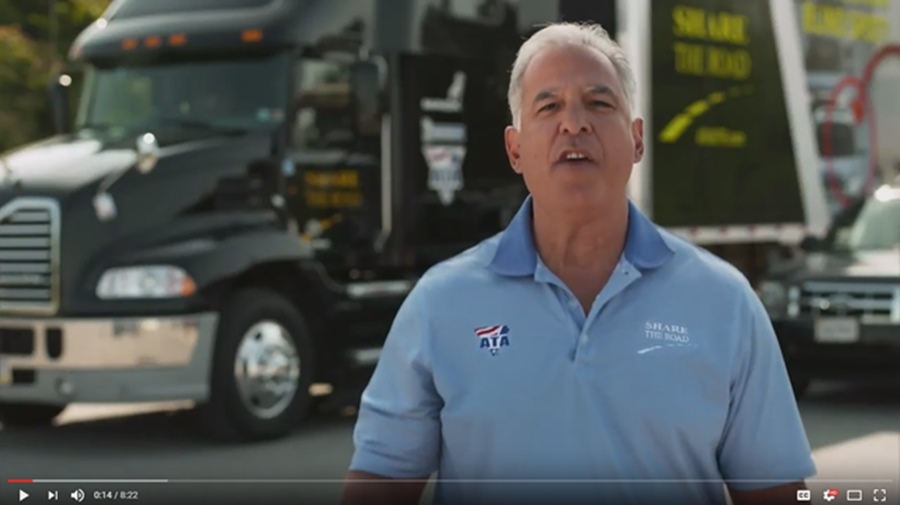 Please share this  video from the ATA on safe driving around large trucks.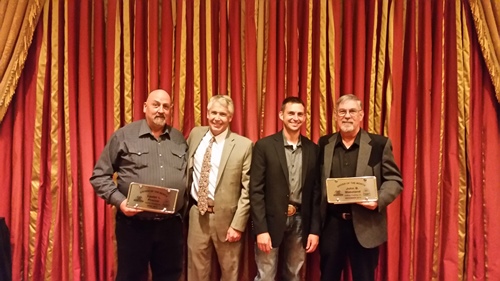 Godfrey Trucking would like to congratulate Lester Procter and John Wakeland for winning the Utah Trucking Associations "Driver of the month" award. Lester won it for April and John for November. These two were chosen because of their exemplary attitudes and safety records. Both John and Lester are the kind of drivers that have the […]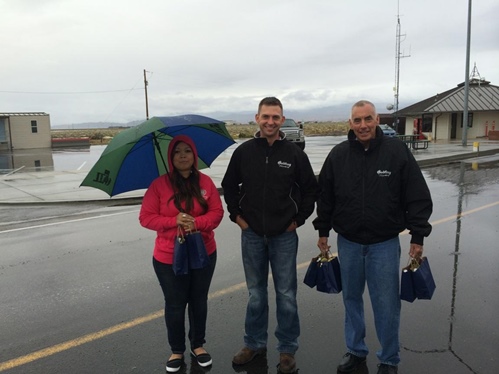 Mike, Kathy and John from Godfrey Trucking and Terry from the Utah Trucking Associations were out at the Wendover port of entry handing out goody bags to the commercial drivers entering Utah. During driver appreciation week, Godfrey Trucking would like to thank all the truck drivers on the road. Thank you for keeping America moving. […]
National Truck Driver Appreciation Week 13th-19th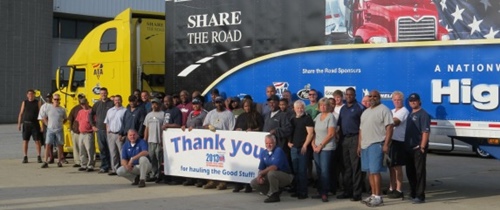 Godfrey Trucking would like to take the opportunity to thank all our nations amazing Commercial drivers. Especially the best of the best, those that work for Godfrey Trucking! September 13-19 is National Truck Driver Appreciation Week. Please take the opportunity to thank a truck driver you know!
World Record Jump Truck at Salt Lake Truck Show!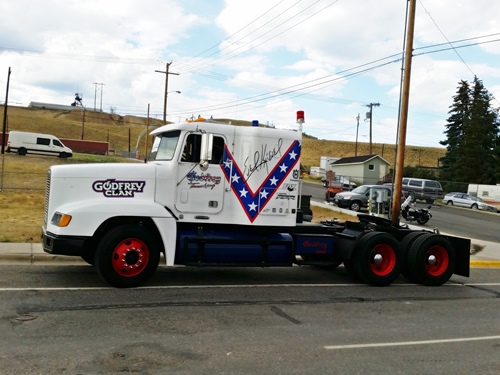 Come see the Godfrey truck used to set the new world record semi jump! It will be at the Great Salt Lake Truck Show August 14th and 15th at Thanksgiving Point. Click here for Truck Show Information
Godfrey Clan Sets Two World Records at Evel Knievel Days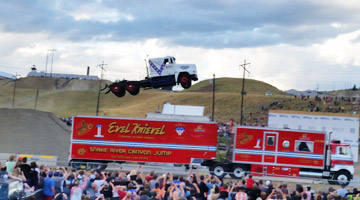 The Godfrey Clan and Godfrey Trucking work together to set two new World Records at Evel Knievel days in Butte, MT. July 24th 2015 Gregg Godfrey set a world record jumping a semi-truck 160ft. coming to a power slide finish in true Godfrey style. Tanner Godfrey, Scott's son set a world record jumping 202 feet […]
New Jump Truck On Its Way to Butte, MT for Evel Knievel Days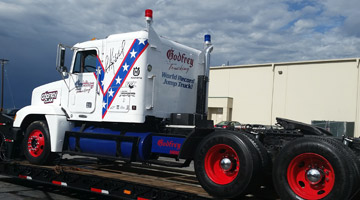 A video posted by Polaris RZR (@polarisrzr) on Jul 23, 2015 at 9:09am PDT The new jump truck is on its way to Butte, MT for Evel Knievel Days, where Gregg Godfrey and Tanner Godfrey will both be attempting World Record Jumps Evel would be proud of. Gregg in a semi- truck and Tanner in […]